Maine legislators agreed Wednesday on legislation to postpone implementation of parts of the state's new law legalizing adult-use marijuana until Feb. 1, 2018.
The law was scheduled to take effect on Oct. 30, 2017.
Under the proposed bill, Maine's cannabis officials would have more time to put together a testing and certification system for retail sales and a blueprint to regulate sale and licensing provisions would be delayed.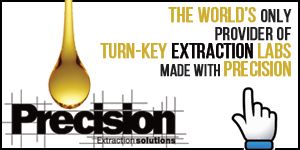 The bill to postpone parts of the Marijuana Legalization Act, negotiated by Democratic House Speaker Sara Gideon and Republican Senate President Mike Thibodeau, will be sent to lawmakers as an emergency measure, according to the Bangor Daily News.
As an emergency measure, the act can go into effect immediately if at least two-thirds of the membership in both the House and Senate vote in favor of it.
The bill must fist go through a public hearing process before being voted on by the House and Senate, a spokeswoman for Gideon told the newspaper.
David Boyer, Maine political director for the Marijuana Policy Project, said the bill goes against the will of the state's voters.
"These politicians are clearly thumbing their noses at voters by proposing Maine delay this process before it has even started," he said.
The potential delay also would stunt possible tax revenue for the state from a rec industry that within a few years of launching could bring in $250 million-$350 million in annual sales, according to preliminary estimates by Marijuana Business Daily.